*Please respect distancing protocols and wear a mask. We will be limiting the number of customers in store to ensure proper distancing. Thank you.
Come in and try the NEW
Saucony Endorphin Speed!
Roll to a new PR
SPEEDROLL Technology propels you forward
with the feeling of continuous momentum, so
you can run faster, not harder.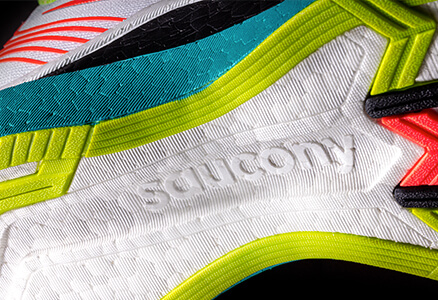 Speed Day
Run faster, not harder. From tempo workouts to race day, this shoe makes running faster feel easier with every stride.
PWRRUNPB
Ultralight energy with max bounce.
Super responsive cushioning that's proven to perform. It's the key to personal bests on race day and every day.
Responsive Nylon Plate
Versatile power transfer.
Keeps your momentum going with a semi-rigid design that provides snappy transitions.
These shoes weren't made
for chasing personal bests.
They were made for
smashing them.
The Evolution of Fast